Cheers to Livermore: A Wine Tasting Excursion  
The Livermore Valley is home to more than 40 wineries and ACE has the perfect plan for you and your family or friends to spend the day sipping on some of the best wine that California has to offer. While there's never a bad day of the week to make this trek, taking the ACE 07 train on a Friday can provide the most options for wine enthusiasts that are looking to make a full day off it in the vineyards.  
Dine Before You Wine 
If you or anyone of your travel companions is concerned about starting the day on an empty stomach, fear not, we've got recommendations for some great, well-known Livermore favorites to kick off your time in the Valley. These dining options are within walking distance of the Livermore Station, and the perfect pairing for the ACE 07 train pulls in at 8:37am.  
If you're up for a hearty meal, then make your way over to Monica's Livermore. There, you'll be greeted with satisfying eats that range from Bacon Waffles and Buttermilk Pancakes to a variety of Eggs Benedict options. Not to be outdone is the The Riata Diner & Tavern, and this western themed restaurant serves up breakfast favorites such as Biscuits and Gravy, Corned Beef Hash and Eggs, as well as Huevos Rancheros. If you feel like a lighter fare is preferable for your group, check out Story Coffee to try their craft coffees and pastries.  
Monica's Livermore | Opens at 9:00 am Monday – Friday
2074 Second Street, Livermore, CA 94550 | 0.5 miles (11-minute walk) from station 
The Riata Diner & Tavern | Opens at 9:00 am Tuesday – Friday 
190 S J St, Livermore, CA 94550 | 0.4 miles (8-minute walk) from station 
Story Coffee | Opens at 6:00 am Monday – Friday 
124 Maple Street, Livermore, Ca 94551 | 0.2 miles (4-minute walk) from station 
Local Transportation Options 
Getting around Livermore for winetasting without your own personal vehicle may be easier than you think. The Livermore Valley Winegrowers Association has compiled a list of transportation options that include private limousine, party buses, electric bikes and our favorite for Friday travel option, the Livermore Wine Trolley.  
Every Friday, the Livermore Wine Trolley delivers a unique wine-tasting tour experience aboard their classic trolley cars. The trolley will pick up passengers from downtown Livermore for a four-hour tour which includes stopping at three popular wineries for tastings (wine-tasting fees are not included). On board the trolley, you will experience a true vintage style but with modern comforts like cushioned seats, music, AC, complimentary water, and even a deli-style lunch is included. While on tour, you can expect to see breath-taking large estates, quaint rustic barns, and what may seem like endless rows of grapevines. Past winery stops have included Las Positas Vineyards, Concannon Vineyard, Wente Vineyards, Garré Vineyard & Winery, McGrail Vineyards, The Lineage Collection (Steven Kent), Del Valle Winery, Nottingham Cellars, Singing Winemaker, and Longevity Wines.  
Reservations for the Livermore Wine Trolley can be made online and the cost is just $99, and while the tasting fees are not included, partner wineries do offer special discounts on wines purchased the day of the tour. Passengers are picked up at 11:00am in the parking lot at 40 South Livermore Avenue (behind Sauced, next to the Bankhead Theatre). Drop off is at 3:15p, with plenty of time to catch the ACE 04 back towards Stockton at 4:37p. After this experience, you're sure to want more of the trolley life, be sure to return for other events like the Sip and Savor or the Sip and Paint tours.  
Featured Wineries 
Even if you have already come up with a list of wineries that you'd like to visit, we've got some featured destinations that you'll want to include in your excursion.  
In 1976, Page Mill Winery started out in the basement of the founder's home on Page Mill Rd in Los Altos Hills. Having outgrown the space, it was decided to expand and relocate to the Livermore Valley in 2004. Now, visitors can enjoy visits to the permanent Page Mill home for glasses of Sauvignon Blanc and Petite Sirah, their flagship wines. Reservations are required.  
Tastings: $15 for 90 min. | 12pm-4:30 pm, Thursday-Monday 
1960 S Livermore Ave, Livermore, CA 94550 | 1.9 miles (7 min. Rideshare) 
Since 1883, Concannon Vineyard has been a trailblazer in California wine and one of the first to craft Bordeaux-style wines in California. This estate has become a landmark destination for wine in the valley with events that are hosted throughout the year. Reservations are encouraged to guarantee your table but are not required. 
Tastings: $25-$30 for 90 min. | 11:30-5 pm Friday-Sunday and 11:30-4 pm Monday and Thursday 
4590 Tesla Road, Livermore, CA 94550 | 2.6 miles (8 min. Rideshare) 
Born out of the founders' garage in 2008, Longevity Wines is a certified minority-owned business, urban winery that got its start with Syrah, but has been expanding ever since. While there you can sit back, relax, and sample their varietals. Or for a little more fun, stop by for one of their Bingo Nights! Reservations are recommended.  
1-6 pm Friday and 12-5 pm Saturday and Sunday 
2271 South Vasco Road, Livermore, CA 94550 | 3.2 miles (8 min. Rideshare) 
With a history that is as luscious as their wine, take a trip over to Murrieta's Well.  Back in 1884 the founder, Louis Mel, purchased the land and planted a vineyard from cuttings from famed Chateau d'Yquem and Chateau Margaux. The property was sold in 1940 to a well-known famous family and became a part of Wente family's estate. Reservations are required.  
Tastings: $30 90 min. | 11-5 pm Thursday-Saturday and Monday 
3005 Mines Rd, Livermore, CA 94550 | 3.3 miles (10 min. Rideshare)   
Fans of Bordeaux style wines should plan to visit Cuda Ridge Wines. The family-owned winery was founded in 2007 with their eyes on producing premium wines. Despite being on a small lot with limited production, year after year they have been harvesting award-winning wine. Reservations are required.  
Tastings: $20-$40 for 75 min. | 12-4:30 pm Friday-Monday 
2400 Arroyo Rd, Livermore, CA 94550 | 2.4 miles (8 min. Rideshare)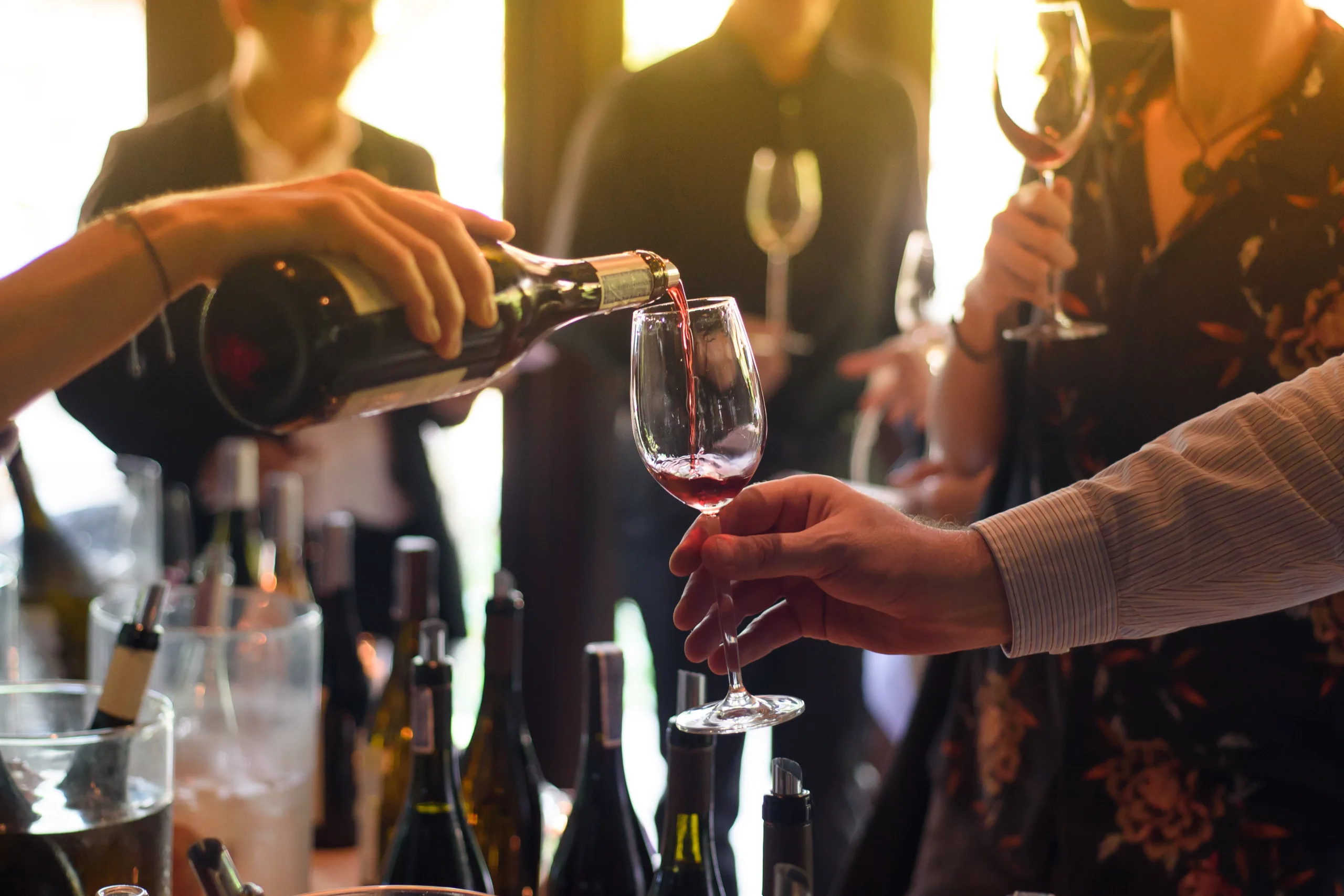 While the list of great wineries of the region could go on for much longer, this list is just a tasting of what you'll experience on a day trip to the wine country of the Livermore Valley. Plan your trip today!